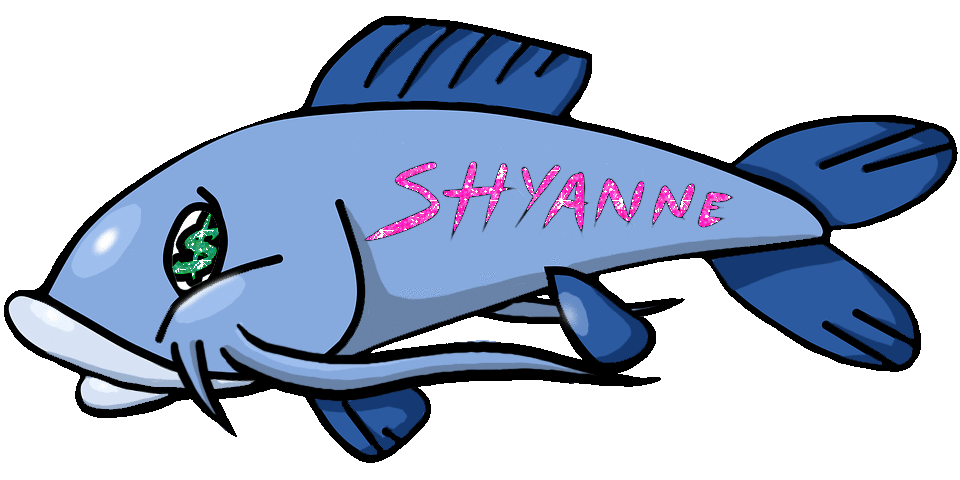 What are the dumbasses who submit to Me saying about Me?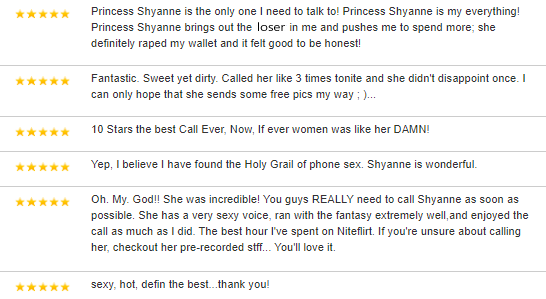 5 Stars. "Princess Shyanne is the only one I need to talk to! [She] is my everything! [She] brings out the loser in me and pushes me to spend more; She definitely raped my wallet and it felt good to be honest!"
—
5 Stars. "Fantastic. Sweet yet dirty. Called her like 3 times tonite and She didn't disappoint once. I can only hope that She sends some free pics my way…"
—
5 stars. "10 Stars! Th best Call ever! Now if every Woman was like Her, DAMN!"
—
5 Stars "Yep, I believe I have found the Holy Grail of phone sex. Shyanne is wonderful!"
—
5 Stars "Oh. My. God!! She was incredible! You guys REALLY need to call Shyanne as soon as possible. She has a very sexy voice, rand with the fantasy extremely well, and enjoyed the call as much as I did. The beset hour I've spent on Niteflirt. If you're unsure about calling Her, check out Her pre-recorded stuff… You'll love it!"
—
5 Stars. "Sexy, hot, definitely the best"
—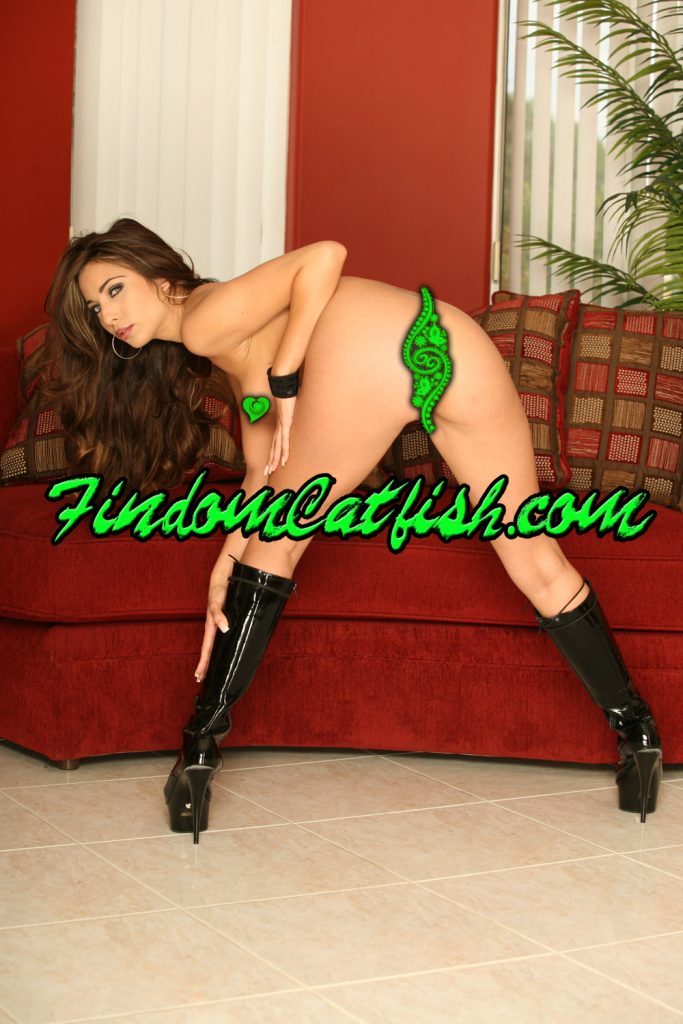 5 Stars. "OMG when I call Princess Shyanne & get scammed… it feels SOOO good!"
—
5 Stars. "Princess Shyanne's Young, sweet voice keeps pulling me back in."
—
5 Stars. "I never thought I could become addicted to an admitted catfish..was I wrong..with that sweet voice and confidence, Princess Shyanne owns me"
—
5 Stars. "The most fun being scammed EVER. Shyanne is so hot"
—
5 Stars. "Shyanne is so sexy! I can't wait to call her again!"
—
5 Stars. "pig pay hundreds for scam pig dumb numb"
—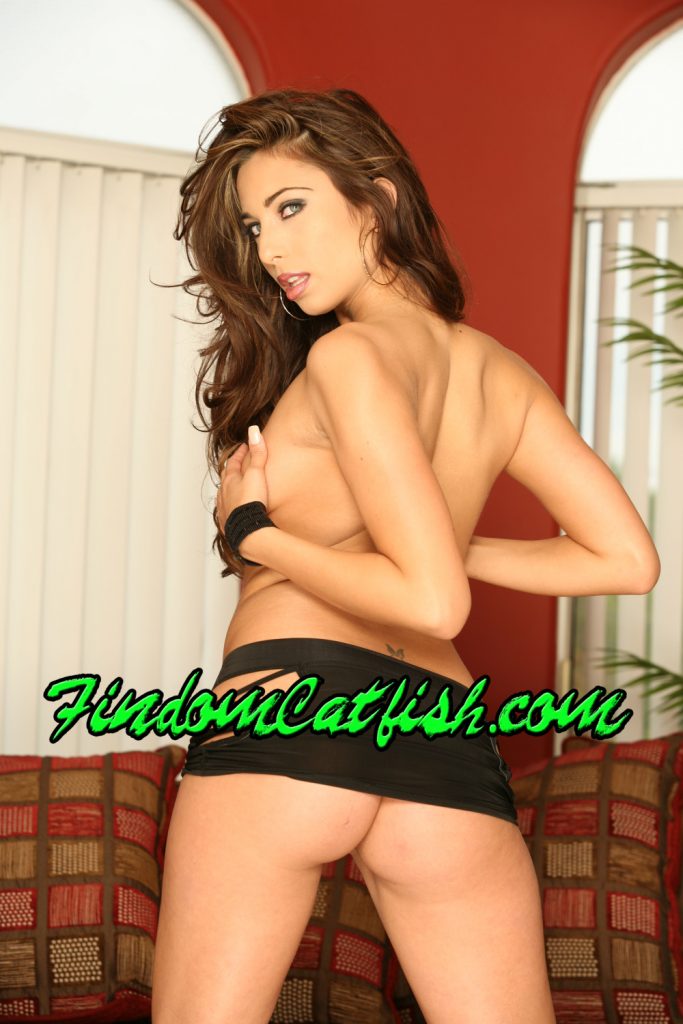 So, what are you waiting for? Serve or Tribute Me NOW! Be one of the addicted losers who come crawling to a Catfish Domme for humiliation LOL!