So I hadn't PLANNED to have a blog on this site, but here we are… Meet tom. tom is one of My blackmail losers. As you can see from the above clip, he is fucking hilarious! This loser wears diapers every day, and wants Me to train him to be even MORE of an incontinent freak, and that's just the beginning!
Don't believe Me? Just LOOK at this disgusting loser! his birthday was 2 days ago, and for a 'present,' he bought one of My used menstrual pads for $50! LOL! I shipped the nasty thing to him, and this is what he did with it… he sniffed it, pissed in it, fucked it, came in it, and then chewed on the insides! How fucking gross can you get!? This freak then paid My friends $10 each to respond to the video above. Here's what they had to say…
WELL warranted, don't you think? LOL! Be sure to go follow all My friends on Twitter too, losers! They are, in order of appearance: @MavenofMischief
@Siren_Marie_
@Pearl_Pandora
@HypnoFemdom
@DoctorSue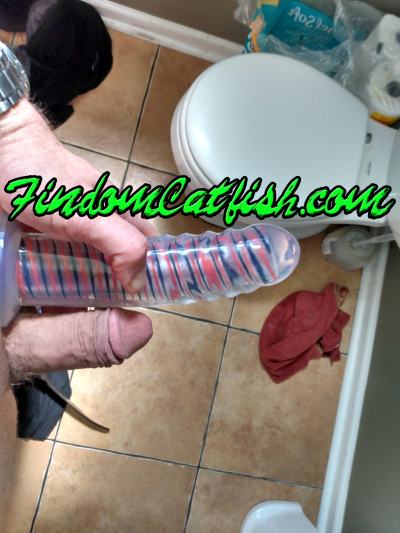 This loser freak ALSO paid

Mistress Kiar

a to post his pathetic little pindick picture above (being compared to his wife's dildo) on Kiara's website,

Rate My Tiny Penis

. Click the link, rate him 1 star like his bitch-ass deserves, and leave a humiliating comment LOL!